Behavioural Enterprise Architecture (Management) – Designing Interventions Based on Behavioural Insights
Robert Winter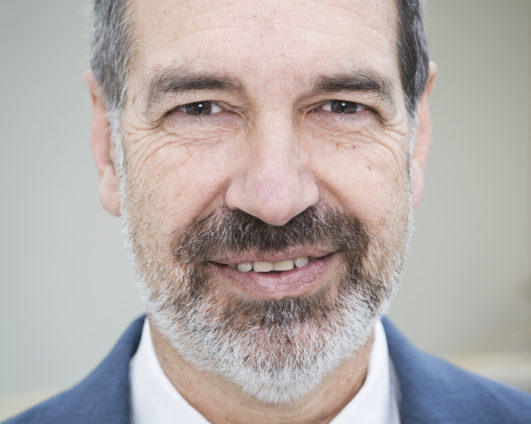 Professor of Business & Information Systems Engineering at the University of St. Gallen (HSG)
Director of HSG's Institute of Information Management
Abract. Guiding enterprise architecture (EA) evolution to meet enterprise-wide objectives is a considerable challenge for organizations. We postulate top-down control and bottom-up emergence as two distinct but interdependent perspectives for explaining EA evolution. While the top-down control perspective tends to impose enterprise-wide considerations on local actors, the bottom-up emergence perspective considers EA evolution as a manifestation of local actors' actions at the enterprise-wide level. Extant EA research has long focused on representational aspects and top-down control while undervaluing aspects of emergence grounded in behavioural insights. In this presentation, we therefore focus on behavioural aspects of EA research and how to study EA resulting from the interplay between top-down control and bottom-up emergence. Experimental research offers micro-level insights on local actor's decision-making in an EA context. Simulation-based research facilitates linking micro-level behaviour and macro-level effects through the lens of institutional pressures and their dynamics. Based on such a multi-level perspective, the rich tool box of behavioural nudges can then be used to design effective EA management interventions that aim at improving EA efficiency and EA flexibility. The talk summarizes our research group's findings both on behavioural insights and on effective EA
management intervention design.
Robert Winter is full Professor of Business & Information Systems Engineering at the University of St. Gallen (HSG) and Director of HSG's Institute of Information Management. He was founding Academic Director of
HSG's Executive Master of Business Engineering programme and Academic Director of HSG's Ph.D. in Management programme. He received Master degrees in business administration and business education as well as a doctorate in social sciences from Goethe University, Frankfurt, Germany. After eleven years as a researcher and deputy chair in information systems in Germany, he joined HSG in 1996. After having served as vice Editor-in-chief of the "Business & Information Systems Engineering" journal, he is currently Senior Associate Editor of the European Journal of Information Systems and serving on several editorial boards including MIS Quarterly Executive. His research interests include design science research methodology, enterprise architecture management and the governance of very large IT projects/programmes. One of his publications has received the AIS Senior Scholars best paper award for 2017.